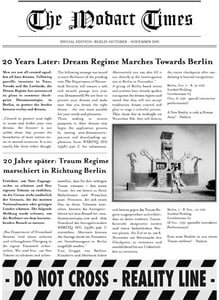 €

3.00 - On Sale
"The Modart Times" ...our Newspaper about all our events in Berlin.
It was part of the WallBreakers festival which took part in 2009 and featured a lot of artists, galleries and events in October and November.
You can order your back issue for 3€ right here.
You can check our press area to see the whole newspaper:
http://wptest.modart.com/2010/11/03/press/